Corduroy Fabric is a soft, cosy fabric that's perfect for lounging about in. Whether colder weather has arrived, you may be wondering if that snug ambience truly provides much comfort. Is corduroy a warm fabric for winter?
Corduroy pants by themselves won't keep you warm if you have to spend time outdoors in really cold weather. If you have to be outdoors for an extended amount of time in temperatures much below freezing, you should invest in a pair of insulated trousers.
However, corduroy often provides a level of warmth that is ideal for the transitional autumn and spring seasons and even some mild winter days. Corduroy is a cotton fabric that may vary in weight, which can play a factor in how well it can play a role as winter clothes fabric and affect warmth.
In this piece, we'll examine whether or not corduroy trousers are a decent choice for the colder months, and if so, why. Let's talk about.
Corduroy for winters 
You may wear corduroy in the colder months, but only if the temperature is just right. Corduroy fabric is not a material you should rely on under severe conditions. Corduroy trousers and a corduroy jacket, on the other hand, are generally sufficient for wearing on days that are colder and drier than average throughout the winter.
Winter trousers, such as those made of wool or fleece/flannel, or canvas or twill that has been treated to be water-resistant, are your best bet for braving harsher weather conditions. And when it comes to outerwear, a heavy, insulated coat is the better choice for the winter than a thin corduroy one.
Corduroy and water resistant 
Although corduroy, particularly the thicker varieties, may be rather toasty, it is not often thought of as a fabric that offers protection from the elements. There are many causes for this:
Materials that repel water are used to treat or coat textiles to make them water-resistant or waterproof. Corduroy fabric is not water-resistant since it is not a waterproof fabric. Wool is naturally water-repellent and an excellent insulator of warmth; it is my recommendation if you are seeking for a cosy fabric that gives weather protection.
Cotton, the material from which corduroy is crafted, loses its insulating properties when wet. These days, stretch corduroy trousers are often made by combining cotton corduroy with spandex. These trousers are often a little cooler than others.
If your corduroy is made from cotton (most are), it will absorb moisture and lose its capacity to offer warmth in wet conditions, so avoid wearing it in the rain, sleet, snow, or cold.
Corduroy fabric vs other warm fabric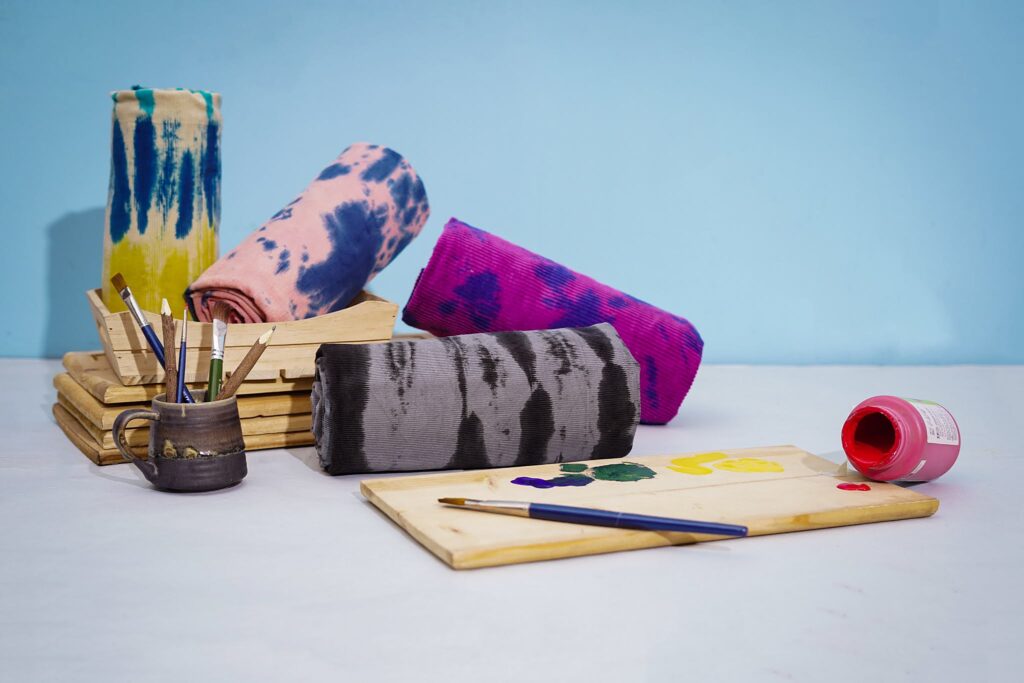 Corduroy's distinctive wales give it a reputation as a particularly cosy fabric (or cords). How does it compare to other fabrics in terms of features and thermal insulation, given that it is so unconventional?
Denim 
Like corduroy, denim is a cotton fabric that provides varying degrees of warmth depending on thickness and functions well as long as it is kept dry. Adding water destroys its insulating properties. Many styles of today's jeans are made from thinner fabric and hence provide less insulation.
Wool
Warmth is something both wool and corduroy can provide, but that's about all. Wool is more comfortable, repels moisture, and prevents sweating. Wool is also excellent at keeping in heat while being a fabric that may grow moist and still be worn. When dressing for the cold, wool is the way to go.
Fleece 
When it comes to keeping you toasty, no material compares to fleece, which is a man-made fibre. Fleece is soft, warm, quick to dry, resistant to water, and wicks away sweat. Although both fleece and corduroy are warm, the only similarity between the two is their surface texture.
Flannel
It's easy to see the similarities between flannel and corduroy. Both keep you toasty, look great draped, feel great on your skin, and hold up well to repeated use and washing. Both are common in outdoor wear, but lose their warmth quickly when wet.
Down
Feathers (either goose or duck) serve as a natural and lightweight insulator that retains body heat; when combined with a water-resistant or waterproof shell, there is simply no comparison to corduroy.
Velvet
Velvet and corduroy are both warm, plush textiles with a lot in common. Both velvet and corduroy are shiny and hard, but velvet is smoother and more fluid. When wet, none of them keep their heat.
Canvas
Canvas is a popular and reliable choice for outdoor and workwear due to its toughness and durability. That tight weave is terribly rough; it has nothing in common with soft corduroy. However, canvas is another excellent heat-trapping textile.
Conclusion 
Thus, you are clear about the corduroy fabric which is not similar to the other warm fabric for winters yet gives immense comfort during winters. By blending it with other fabrics and outfits, you can make your winter slaying stylish. If you want to create your own version of winter clothes fabric then you can also checkout fabriclore online store. Here, you can get a large variety of corduroy fabric for your winter drafts.