If you have a beautiful garden, you need to do a lot of maintenance for it as well. Along with taking care of the garden, there are many other things as well which you need to take care of as an important part of your garden. disposal of the waste is one part of it. when it comes to the waste disposal, there is nothing better than hiring a skip bin. However, if you have a larger garden, skip bins may not be suitable for you. In order to choose the right skip bin hire company for you, here are some things to consider.
Consider The Size of Your Garden
The first thing to think about is how big your garden is. You should make sure that the skip bin company you use can accommodate your garden size. If you have a smaller garden, then you might want to look at hiring a skip bin for just a few days. If you have a bigger garden, then you might need to look at hiring a longer-term skip bin hire service.
The size of the garden will determine how much skip space you require in this circumstance. Consider the number of old plants that have to be removed, extra soil, old garden ornaments, and other factors. Because this type of trash is readily moved using bin bags, a 2-meter skip may hold about 20 bin bags. On the other hand, if you find it difficult to anticipate the size of your garden if its medium or large, get yourself a large skip bin hire to be on the safer side.
Consider Your Budget
You should always try to get the best value for money. When choosing a skip bin company, you should compare prices between different companies. Make sure that you find out what each company offers before making a decision. Look at their reviews online and ask around to friends and family who have used them before.
Check The Services Offered
When looking at skip bin hire companies, you should also take into account the level of service they offer.
Do they make regular visits?
How much do they charge per visit?
What kind of services do they offer (waste disposal, recycling etc. apart from renting out skip bins)
Ask yourself these questions before deciding on a skip bin hire company.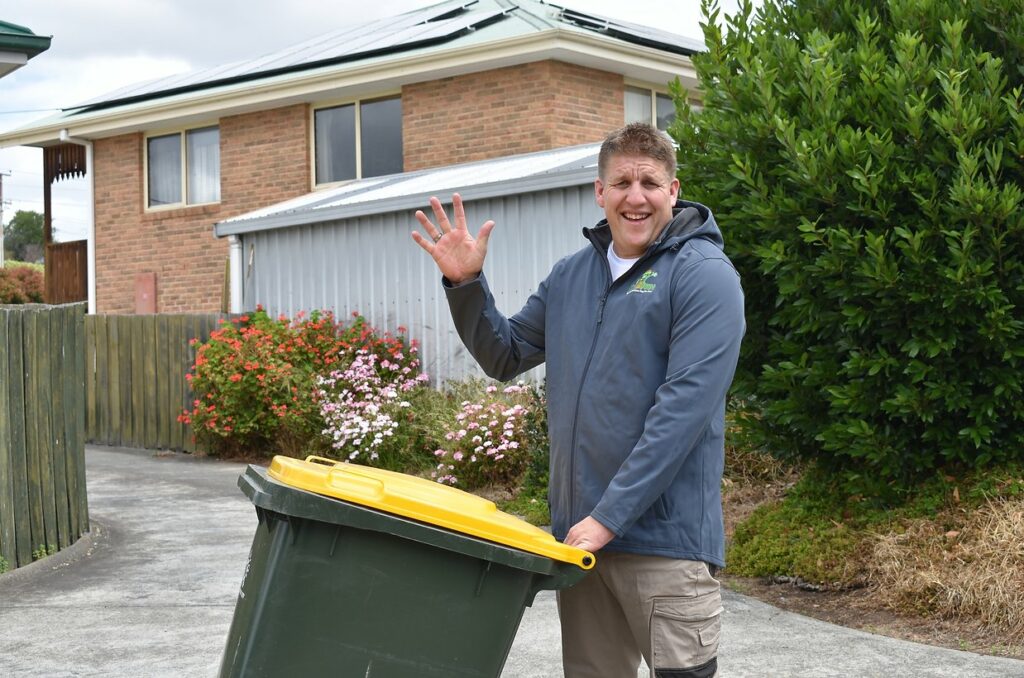 Evaluate The Reputation
If you are going to hire a skip bin company, must check what kind of reputation they have in the market. Check online to see if people have had any complaints about them. Also, check whether they have been recommended by others. Choose a reliable organization with a track record of providing exceptional customer service.
Look for Insurance
Make sure that the skip bin hire company you choose provides insurance. This means that if anything happens to your skip bin, then they will cover the cost of repairs.
Carry Out Cost Comparison
Be cautious about getting overcharged. Some businesses may charge far more than the standard rate. A price comparison is the greatest approach to find more affordable businesses. Skip bins are not inexpensive. Make sure that the agency that you select make good use of your money.
Check the Recycling Policy
Failure to dispose of your garbage properly can lead to environmental contamination, which can have a negative influence on the ecosystem. When selecting a skip bin hire provider, ensure that they have a recycling policy and inquire whether they have a recycling depot. Ensure that as much of your garbage as possible is recycled rather than disposed of in landfills.
Protection for the environment must be on the top of your agency's priority list. Poor garbage disposal is a major source of pollution in the environment. Hiring a firm that provides top-tier environmentally friendly service would be commendable.
Look for Correct Bin Placement
Before you pick a bin for hire, consider where you will put it. Also, prepare ahead of time and consult with your provider about where its men will be able to place it. A reputable provider would gladly assist you.
Conclusion
The above-mentioned tips will assist you in selecting the best skip bin hire company. With a proper decision, you can save money, preserve the environment, and keep your garden safe and clean.