Last Updated on September 15, 2022 by admin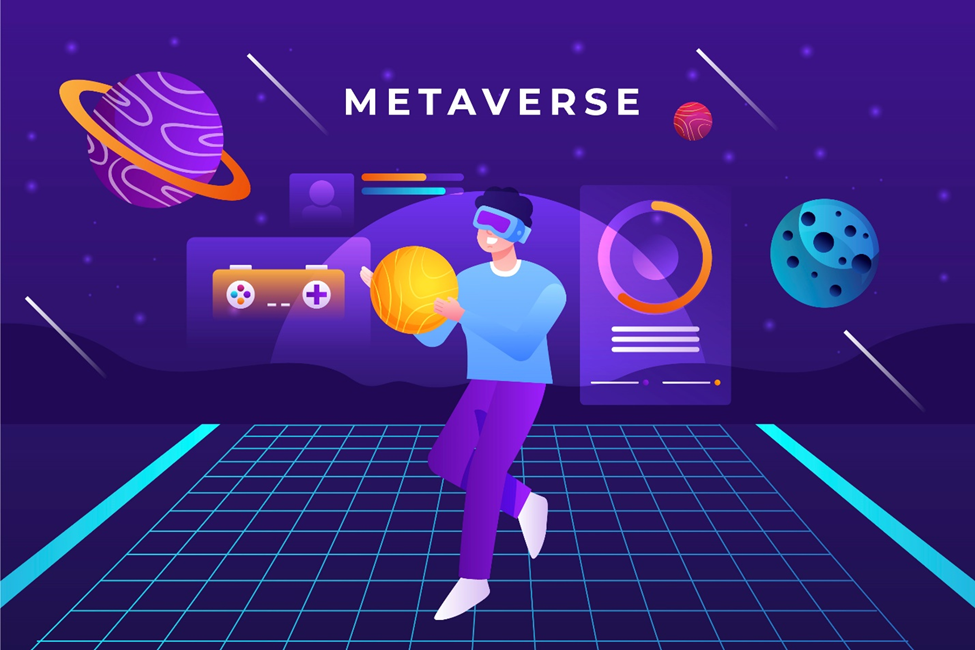 Non-fungible tokens (NFTs) have been allowed inside the Core Metaverse platform by the Core Metaverse's developer and owner, Manticore Games, enabling users to create and host their own online games as well as now bringing their collection to life. As a result, Crypto enthusiasts and well-known brands are expanding their digital asset collections.
The Core Metaverse, a top metaverse platform with live broadcasts, interactive media, and much more than 50,000 games, is created and run by Manticore Games. These games include some of the best metaverse games to earn money and worlds to play and explore
XN, Epic Games, SoftBank Vision Fund 2, Correlation Ventures, BITKRAFT Esports Ventures & BITKRAFT Opportunity Fund, LVP, M Ventures, Tuesday Capital, SV Angel, arrive (a Roc Nation firm), and Sapphire Sport have all invested in Manticore Games.
In an interview, Manticore CEO Frederic Descamps stated that he sees NFTs with usefulness as a significant addition to what the firm provides inside its Core metaverse, the collection of interconnected virtual worlds like those seen in books like Snow Crash and Ready Player One.
"The crypto world has been looking for NFTs that focus on usefulness, interoperability, and originality as the next stage of development. By merging the strength of Core and NFTs through unique interactive experiences, Core's most recent innovations and services have raised the bar for all three," says Frederic Descamps.
About Core Metaverse
The Core is the first platform to interact with NFT works in the metaverse, giving gamers, fans, and anyone interested in NFTs new opportunities to create, discover and have fun with their digital assets. For instance, in the Core Metaverse, we already see NFT communities develop engaging virtual worlds, games, concerts, live events, social community centers, and more.
It is a decentralized creator-powered metaverse environment that sets the standard for NFT usefulness by allowing users to input NFT assets on the Ethereum blockchain and develop immersive experience in the Core Metaverse.
According to the company, Core has over three million registered members who can now easily create NFTs in its user-built metaverse, offering genuine usefulness and functionality for users, communities, and crypto-curious individuals. MekaVerse and 0N1 Force, two well-known NFT groups, have already started creating fully accessible social environments inside Core.
Core Metaverse's Future Objectives
Core wants to be the go-to place for crypto communities wishing to provide their members with distinctive, personalized experiences, whether that takes the shape of a game, exclusive interactive chatroom, live events, concerts, exhibitions, or pretty much whatever else you can think of.
Users may build and exchange any immersive experiences, from online games to public events and social centers, using Core's accessible and immensely powerful metaverse platform, which has been tested and improved over several years of development, according to Maynard. For instance, by utilizing the thousands of free resources in Core's Community Content repository, producers may make use of Core's composability.
Along with the extension, Core is also introducing various free tools, such as VIP gates, galleries, and tournaments, as well as creative boot camps and seminars covering Web3 coding, art, and community building, to assist users in getting started generating NFT content.
These functions serve as the introduction of a series intended to build the metaverse. Through its current Core Collab initiative, Manticore is working with a number of well-known NFT compilations, like MekaVerse and 0N1 Force, to help them improve their individual communities experience in the Core Metaverse.
Read More: – 8 Games That Are Best to Play in Your Past Time
These kinds of collaborations are scarce because they give NFT users and operators more tools and advice straight from the Manticore team, assisting them in realizing the full potential of their devices in the metaverse.
The Unreal-based Core metaverse platform is available right now. It is free for users who would like to create immersive experiences and adventures along with those who would like to experience the metaverse in breathtaking high definition.
Given how complicated the Unreal game production engine is, Core has much more than 15,000 developers, which is impressive.
Core, which is currently available on PC and will be released for iOS later this year, has emerged as a social hub for new categories of immersive activities in the metaverse, including live performances and events like Oberhasli by Deadmau5 and Axial Tilt by Geoff Keighley, which included the first-ever live stream of The Game Awards in the metaverse.
Integration of Crypto Wallets in Core
Users will be able to link their MetaMask digital wallet to one's Core account, enabling them to attribute ownership of NFTs to any Core utility or feature, such as access rights to a location, exclusive abilities or perks in a game, personalized cosmetics, or even just the ability to display one's NFT in their private space or on their avatar.
Conclusion
What initially aimed to develop a framework on which users could construct multiplayer games has quickly developed to test the limits of interaction in the metaverse. It's not only about games; it's also about new platforms for creators to exhibit and sell their works, the kinds of interactions you can make, and how you can express yourself in virtual spaces.
Core's creative and financial potential is greatly increased with the addition of web3 technology by Manticore Games, which is also introducing new tools to the developers' ever-expanding toolbox.