Last Updated on June 20, 2023 by
Social media is a very risky and toxic place for teenagers. Among every renowned social media, children are highly addicted to Instagram. So, if your children have an Insta account, you need to monitor them.
Following your child's Insta account from your account enable you to see their feed, like, and comments. But you can't see their messages by doing that. Then is there any way to monitor kids' Instagram messages? Let's find out your answer.
But before that, let's discuss why parents need to check their child's Instagram account.
Reasons Why It's Important To Check Your Child's Account
In social media, we can find every sort of person. Your child may want to try different things. Such as when blocking someone on Instagram informs the blocked person or not, how to pin the comments on Instagram, how to unfollow someone, and so on.
In the teenage, your children get excited to add strangers, which can result in huge danger. Online predators and spammers can trap your child. As a result, your child can become a victim of cyberbullying and harassment.
So, it is important to check your child's Instagram account. It is better not to allow your kids to have an Instagram account before age 13. But if you want to monitor your kid's Instagram messages, this article covers you.
What Parents Should Need To Know About Instagram?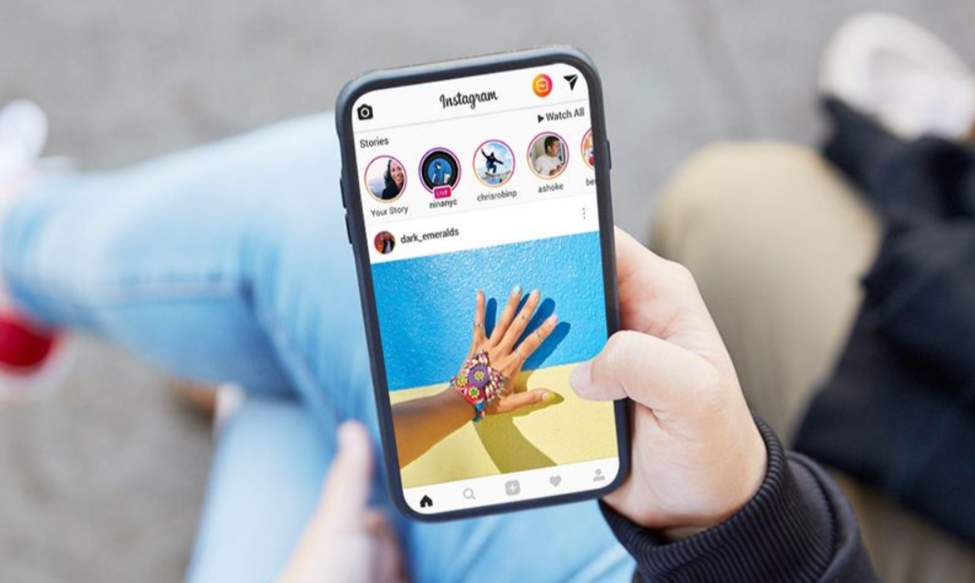 Till now, you know the importance of Instagram monitoring your child. Now, let's examine what factors you need to monitor on Instagram. As a parent, you should consider the following factors to see your kid's Instagram messages.
DM/Direct Messages on Instagram
Instagram users can send text, audio, video, and disappearing messages and join group chats and calls. Among all of them, kids love the disappearing messages feature. But for parents, it becomes difficult to detect what kind of messages are sent and received.
On Instagram, it is possible to send direct messages to the person without following them. There is where you should have more focus. Cyber predators may be harassing your child by sending inappropriate messages. Moreover, your children may get involved in harmful and illegal activities. So, monitor your child's Instagram texts.
Search Feed and Newsfeed
In their search feed, you can find what type of content or whom they are searching for. By looking at your child's Instagram newsfeed and search feed, you get to know your child's involvement. If you find anyone from your child's follower list posting inappropriate content, tell your kids to unfollow them.
Followers/Following list
By searching the following and followers list, you will get valuable information. If you find anyone on those lists with strange profiles, hide their post from appearing on your child's profile, unfollow them or block them through the account settings.
How to monitor your kid's Instagram messages?
To see their Instagram messages, you must access their account. Other than that, there are many alternatives, such as the use of the Instagram Parental control app.
One simple and easy way to monitor your kid's Instagram messages is through their phone. But every time, using their phone to monitor messages is not possible. Your children definitely won't give you their device. However, if you know your child's Instagram ID and password, you can easily see their text messages.
Set up a child's Instagram account on a parent's phone
Instagram permits to handle 5 Instagram accounts from one phone. So when you add their accounts on your phone, you can easily switch accounts from one another. Follow the steps below to add your child's account to your phone.
Open your Instagram account.
Click on your profile.
At the top, you can see a downward arrow on the side of your account name. Click on that.
Now click the option to add an account.
Click on "Log in to existing account."
Now enter the Instagram credentials and click on the 'Login" option.
After completing the setup process, you can go to the Instagram direct messages section and monitor your kid's Instagram messages as your own. In addition to that, you should check whether your child's account is private or public.
To secure your child and make a kid-friendly Instagram, you must make their account private.
Because if they have a public account, anyone can comment or like their post. Also, bad intuition people can download your child's picture and use it for negative purposes. But with a private account, your child has to accept their request manually. To follow your child, people have to request to follow. So, change it through Settings.
But remember, you can carry out this process only if you know your child's Insta Login Credentials. Then what to do if you don't know their id password? Are there still other ways to monitor your child's Instagram messages?
By using Instagram parental control application or spy applications, you can remotely monitor your kid's Instagram Messages. You don't even need their login credentials. Moreover, you can see the text messages before your child deletes them.
Conclusion
Parental control applications such as fenced.ai, MobileSPy.io, and mSpy are helpful to keep your children safe on the internet. Install them on your child's device and monitor every other social media application besides Instagram.
This article covers the answer to your query on how to monitor your kid's Instagram Messages. I hope you find this article fruitful.