Suppose you have a fantastic client, and you are ready to start, but there is something you need to do first- work on the plan. I am sure you are excited to begin working on the project, but website project management is essential for your success. Website projects are game changers if you know how to manage them effectively. A website management plan supported by the right tools can keep things running smoothly.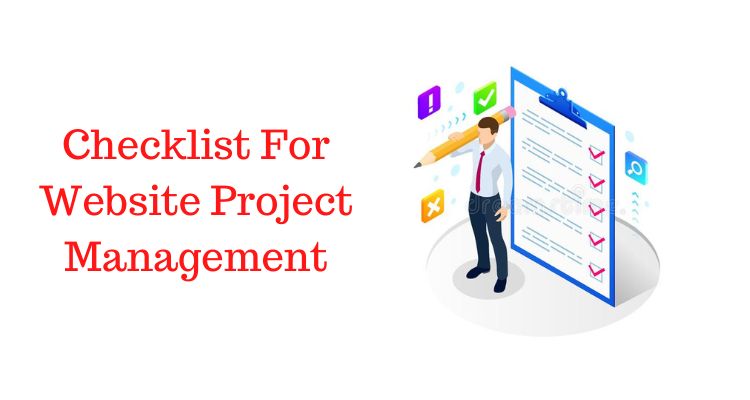 Businesses across the world are opting to hire remote employees that will help to save the time and money.
If you don't know how exactly you want to start your website project plan. Then don't worry; we are here to help you with how to begin.
What Is Website Project Management?
Website project management is a process of dealing with the management and coordination of a website project from its formation to its delivery. It breaks down the several needs of team members into specific tasks and subtasks, which are then handled in a collaborative process. The main aim of website project management is to make an optimized workflow so that all tasks are completed faster.
Step For Website Project Management
No two designers follow the same technique; every website development has its unique style. But, identifying an ideal task list for website project management that you can follow repeatedly has numerous advantages.
Define the Objectives of the Project
The first step is getting a clearer idea of your client's wants. Then make a list of objectives as per discussed with the client. This is only a rough list of the things your client wants. This doesn't have to be professional.
Sign the Contract
Before starting work on the project, make your client sign the contract and take some advance money before starting.
Start Designing
Once your client signs the contract, you start working on the website's design. Use wireframes instead of a prototype because a wireframe shows what will exist on key pages. This can also help ensure the navigation layout fulfills all customer expectations. Basically, Wireframes aim at the website's structure and don't require design elements or fonts.
Start Development
This is where you and your team members begin website development.
Conduct Beta Test
The beta test is conducted to make sure your work is up to date without any bugs. You should regularly check code quality, content, and user experience. Ensure that your website works properly on all devices.
Sign Off on Deliverables
Release the final product to the client and make some changes if needed.
Ask your client if they are satisfied with the website.
Receive Final Payment
After successfully delivering the website, it is time to receive the final payment from your client.
Hand Over the Website
After receiving the full payment, hand over the website to the client, i.e., give them login and credentials.
Keep Checking Future Requirements
Contact your client and ensure they are satisfied with the product, or will let you know if they need anything in the future.
Start Planning Your Website Project Management
Project management is the most difficult task while developing a website.
If the project management is done right, then you don't need to worry about the distribution and quality of the project. Adopting best project management practices will make your website development project successful.
You deliver a successful web development project by following these website project management practices.